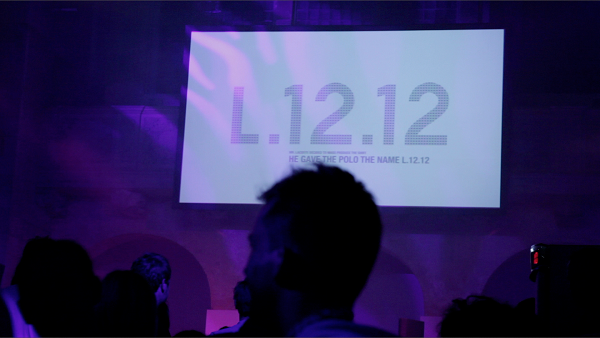 To celebrate the launch of the LACOSTE Legends project, LACOSTE hosted a glamorous party at Berlin night-spot 'Stadbad'.

Located in a disused swimming baths in Berlin, the Stadtbad Oderberger was the perfect venue for the Legends event, and was totally transformed that evening into a LACOSTE haven, complete with 'grass' tennis court that acted as the dance floor.

A set from project collaborator Stones Throw (DJ James Pants) filled the dance floor with the tracks that made them famous. The music then turned over to Jazzie B, formerly of Soul II Soul, whose rendition of 'Back to Life' proved a sensation.

Over 500 people joined the party to celebrate this unique LACOSTE footwear collaboration project and mark the occasion in true legendary style.