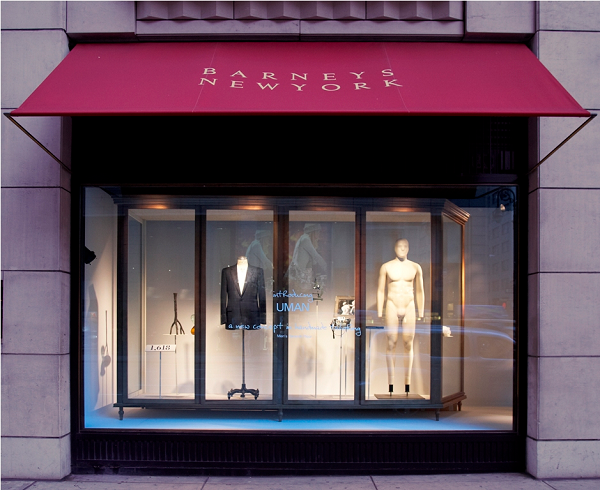 I know this one's late but it won't get to you my dear readers if I won't release this one.
Italian menswear brand Uman makes its debut at the Barneys Madison Avenue store for the whole month of September. Targeting the "New Man" of this contemporary time, Uman seeks to build a community of like-minded individuals who share the same values, vision and drives, with a broader cultural approach and a higher ethical and social concerns. Founded by former Brioni chief executive - Umberto Angeloni, Uman coincides to his mission to capture the essence of the modern, global, self-made man matching through his psychographic experties and optimum sartorial vision.

Tom Kalenderian, Barneys New York's executive vice president of menswear has said, "Uman is a well-thought-through estimation of what Umberto Angeloni wants to offer to the menswear industry. His perception is very philosophical. We're selling suits, but we're also selling culture. He believes real people make the spirit of a brand."
More images after the click.
(Click to Enlarge Photos)