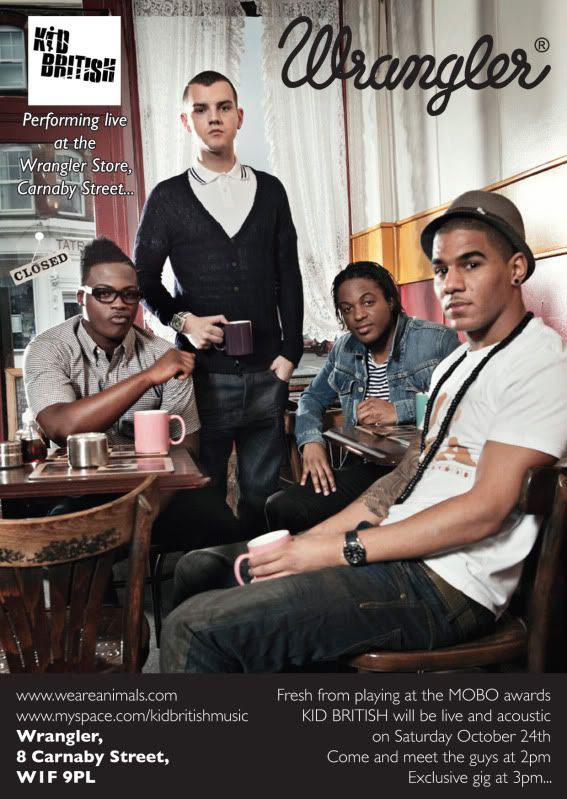 On Saturday 24th October, Wrangler will be hosting a live performance from Manchester band, Kid British at their flagship Carnaby Street store. The boys will be in store from 2pm for a meet and greet so fans can come and mingle with the band and walk away with signed memorabilia. This will be followed by a live show, in store, at 3pm of their latest hits.
Kid British have created a huge buzz around their new debut album 'It was this or football' and have recently performed alongside Chipmunk, VV Brown, Pixie Lott and Tinchy Stryder at this year's Mobo awards singing the forthcoming Warchild charity single, 'I Got Soul'. They are currently on a UK National tour throughout November and the Wrangler gig will be one of their first performances to kick off the tour.
The show will be open to all Kid British and Wrangler fans and Wrangler will also be offering a 10% discount to all shoppers throughout the day.
Wrangler Store is located at 8 Carnaby Street, London, W1F 9PL.