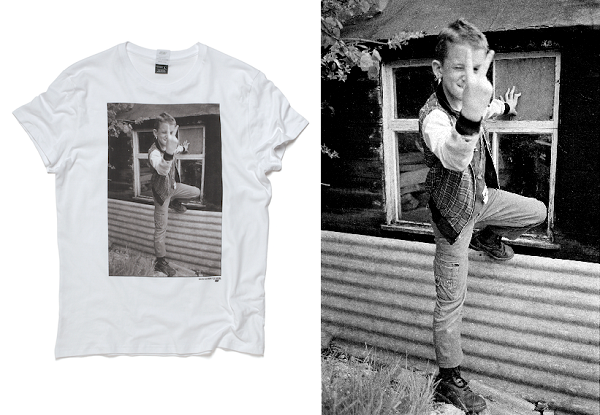 To give you an insight about 10.55 mm, it is a limited edition project from
55DSL
that involves a collaboration with different international photographers to creatively customize a shirt with the photograph of their choice. The shirts are being produced worldwide and it is available with a limited run of 1055 pieces. To take part of the latest installment, iconic British photographer
Gavin Watson
works with the team in production of a black and white print over the tee. As expected, there would be only one style and that would be the picture shown above.
Gavin Watson was born in 1965 in Kingsbury, London. From an early age he developed an interest in documenting his surroundings through photography. At the age of 14, Gavin immersed himself in the skinhead subculture spearheaded by Madness and two tone. Leaning on his keen enthusiasm for photography Gavin set about comprehensively documenting the antics of his friends and, most pertinently, his brother Neville. Gavin was unaware at this time that his work would soon grow to be concerned the seminal insight to a rich and unique subculture in modern British history.
In stores this November.